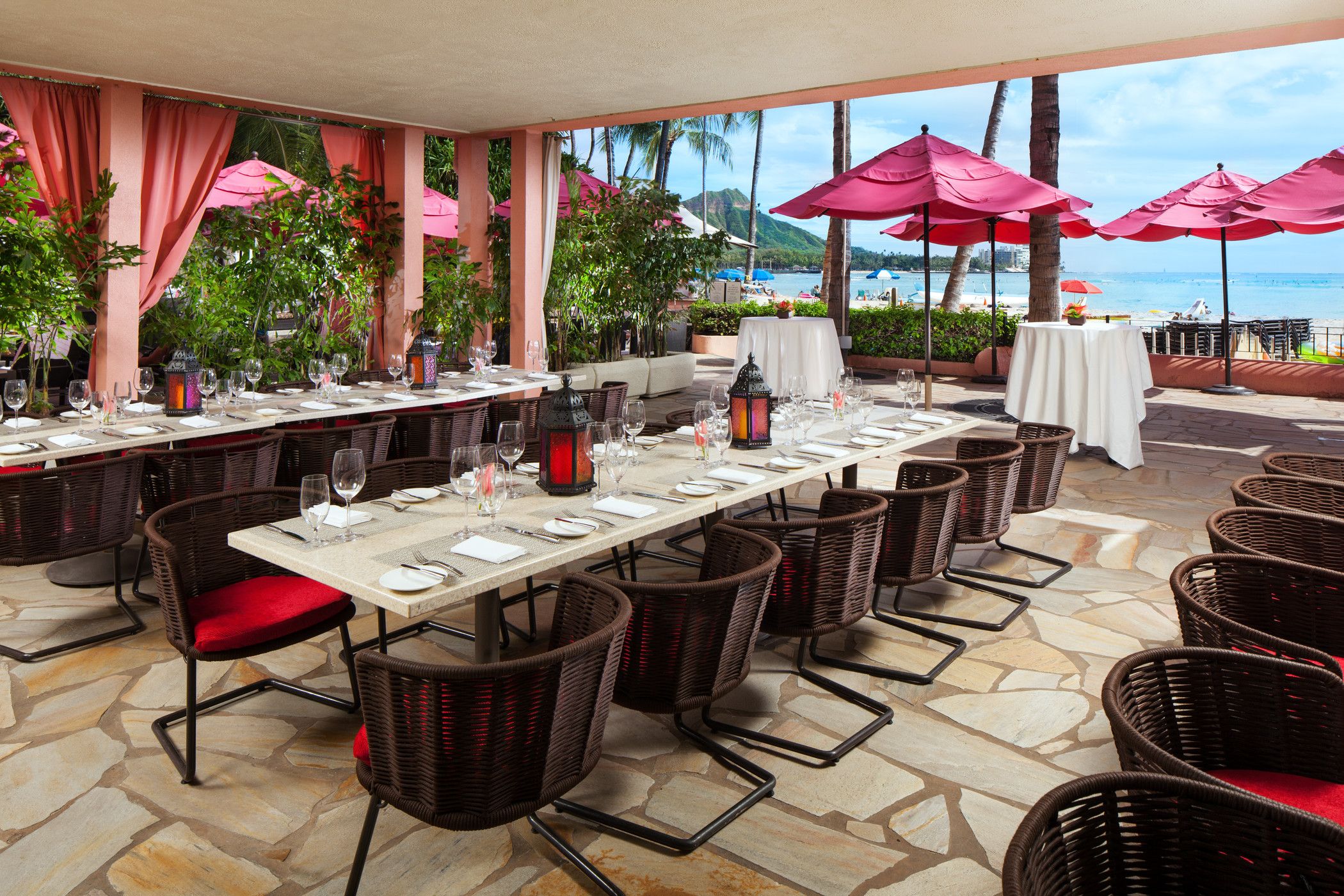 "Azure" is defined as the color of blue at 210 degrees. It is the brilliant color of the cloudless blue skies of Hawaii, and the magnificent blues of the Pacific Ocean. Welcome to Azure210, Private Oceanfront Dining at The Royal Hawaiian, for groups ranging from 30-65 guests.
Inspired by the award-winning Azure Restaurant, Azure210 brings to you an undeniable first class dining experience with enhanced buffet menus. Perfect for special occasions, celebrations, or groups seeking a restaurant dining experience, Azure210 specializes in making your private group event a most memorable experience.
To book your private event, please contact our Restaurant Sales Manager at erin.shimabukuro@luxurycollection.com.
Sunday 5:30 PM - 9:00 PM
Monday 5:30 PM - 9:00 PM
Tuesday 5:30 PM - 9:00 PM
Wednesday 5:30 PM - 9:00 PM
Thursday 5:30 PM - 9:00 PM
Friday 5:30 PM - 9:00 PM
Saturday 5:30 PM - 9:00 PM