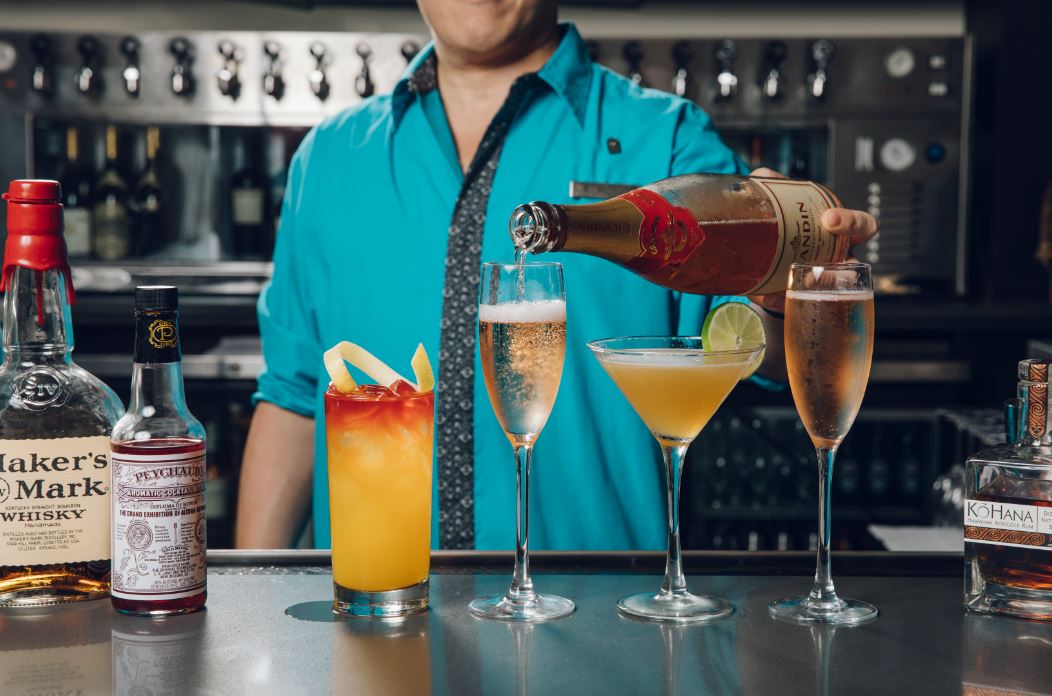 About Bar at Azure
Join us at our newly renovated Bar at Azure with an expanded seating area and an all-new cocktail menu that pays homage to the hotel's exceptional history.
The Bar at Azure offers craft cocktails and private-label spirits that are locally produced, including Ko Hana Rum. The Bar also features three veteran mixologists who will create a truly memorable experience for you. Enjoy a meal at the Bar, or end your evening with the perfect nightcap.
Hours: Monday - Sunday, 5:00 - 11:00 p.m.