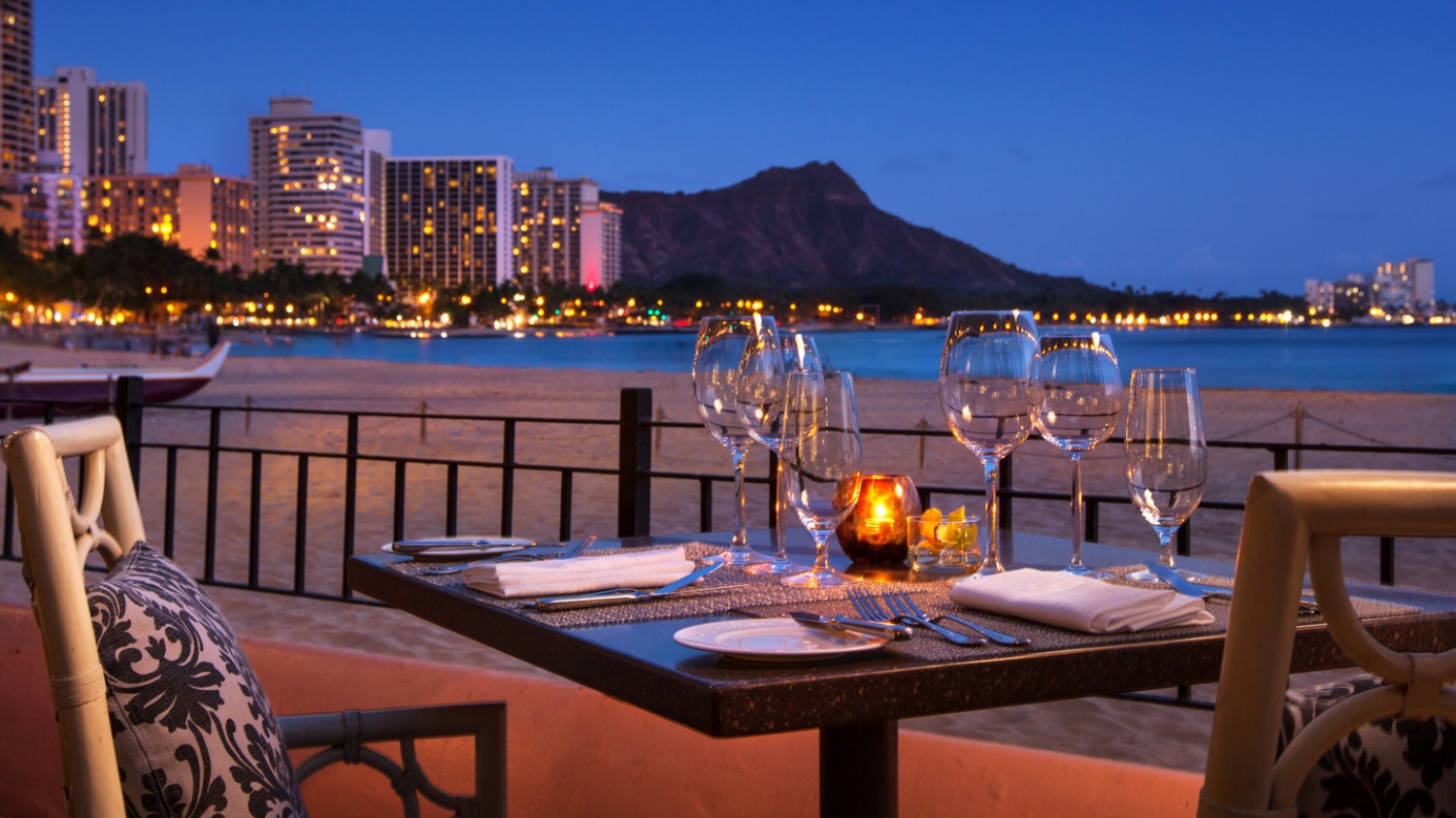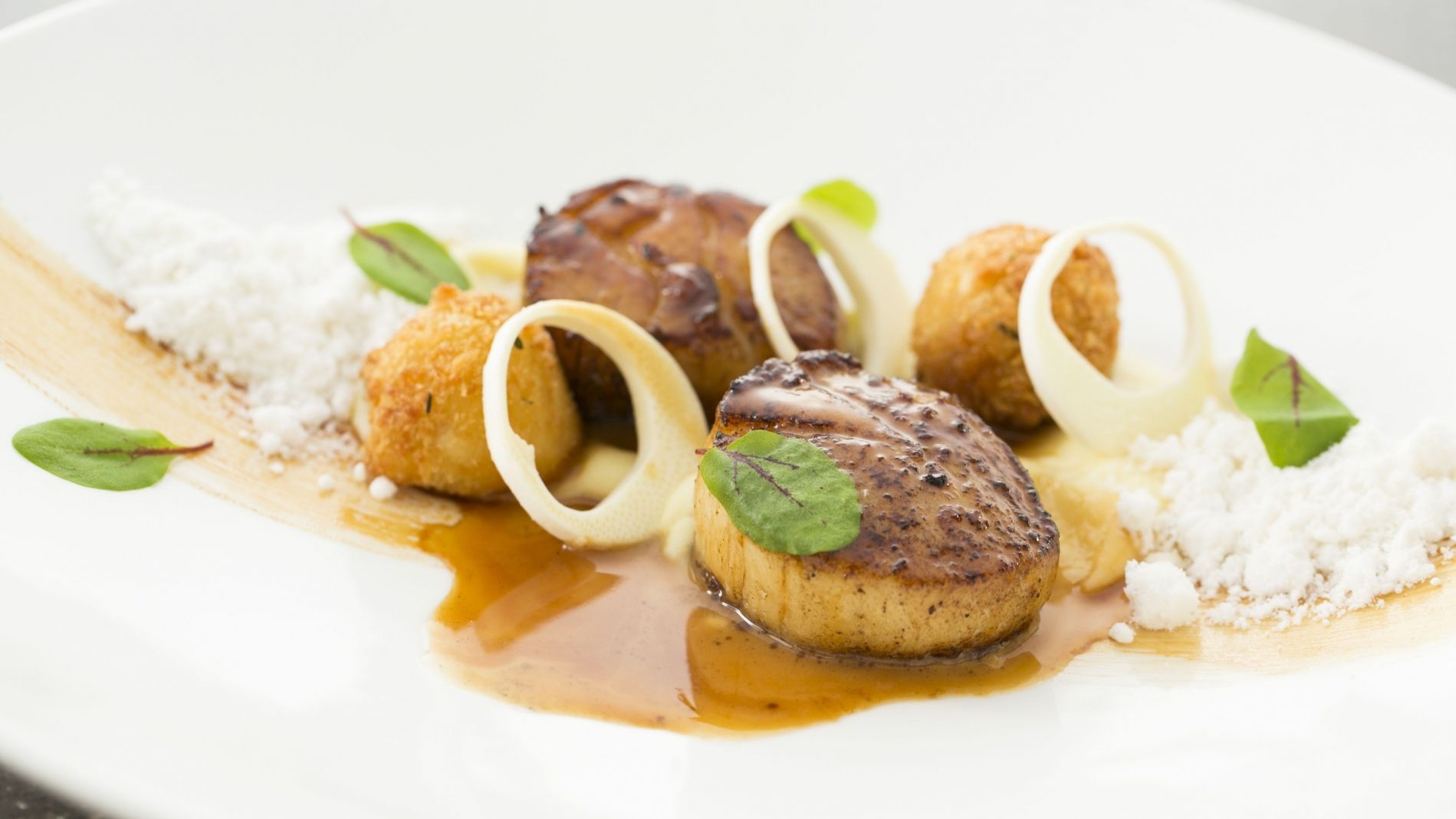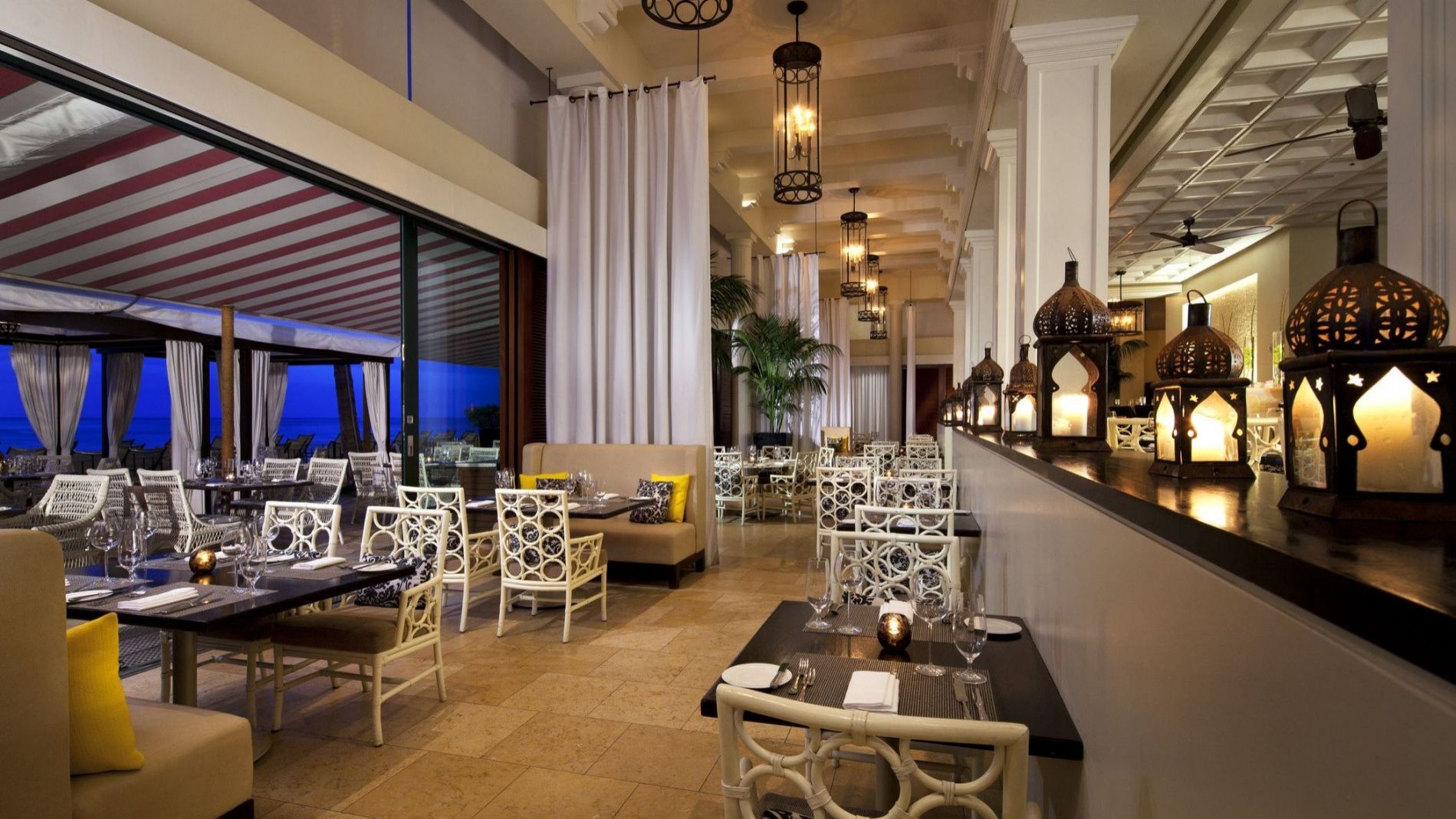 Sunday

5:30 PM - 9:00 PM

Monday

5:30 PM - 9:00 PM

Tuesday

5:30 PM - 9:00 PM

Wednesday

5:30 PM - 9:00 PM

Thursday

5:30 PM - 9:00 PM

Friday

5:30 PM - 9:00 PM

Saturday

5:30 PM - 9:00 PM
Azure Restaurant. Waikiki
The Royal Hawaiian presents Azure - a world-class restaurant perched along the Waikiki beachfront under the canopy of hotel's dramatic architecture. The bejeweled oceanfront space is adorned with intimate candles, plush banquettes, and pillows - creating an ambience of exquisite relaxation.
Daily at 5:30 am, the ringing of a brass bell announces the opening of the Honolulu fish auction. And it is here that our chefs begin their quest for the freshest morning catch. Obsessed with quality and driven by excellence, they handpick the best of the best. Offering you, our discerning patrons, the tastiest seafood on the island and an experience beyond compare. Whether it is ahi, opah, onaga, opakapaka, or moi that whets your appetite - locally caught fish are selected each morning at daybreak from the Hawaii fish auction and then prepared with your pleasure in mind.
Expert servers and sommeliers provide intuitive recommendations for perfect wine pairing to accent the delicate flavors of the ocean.
Dec 24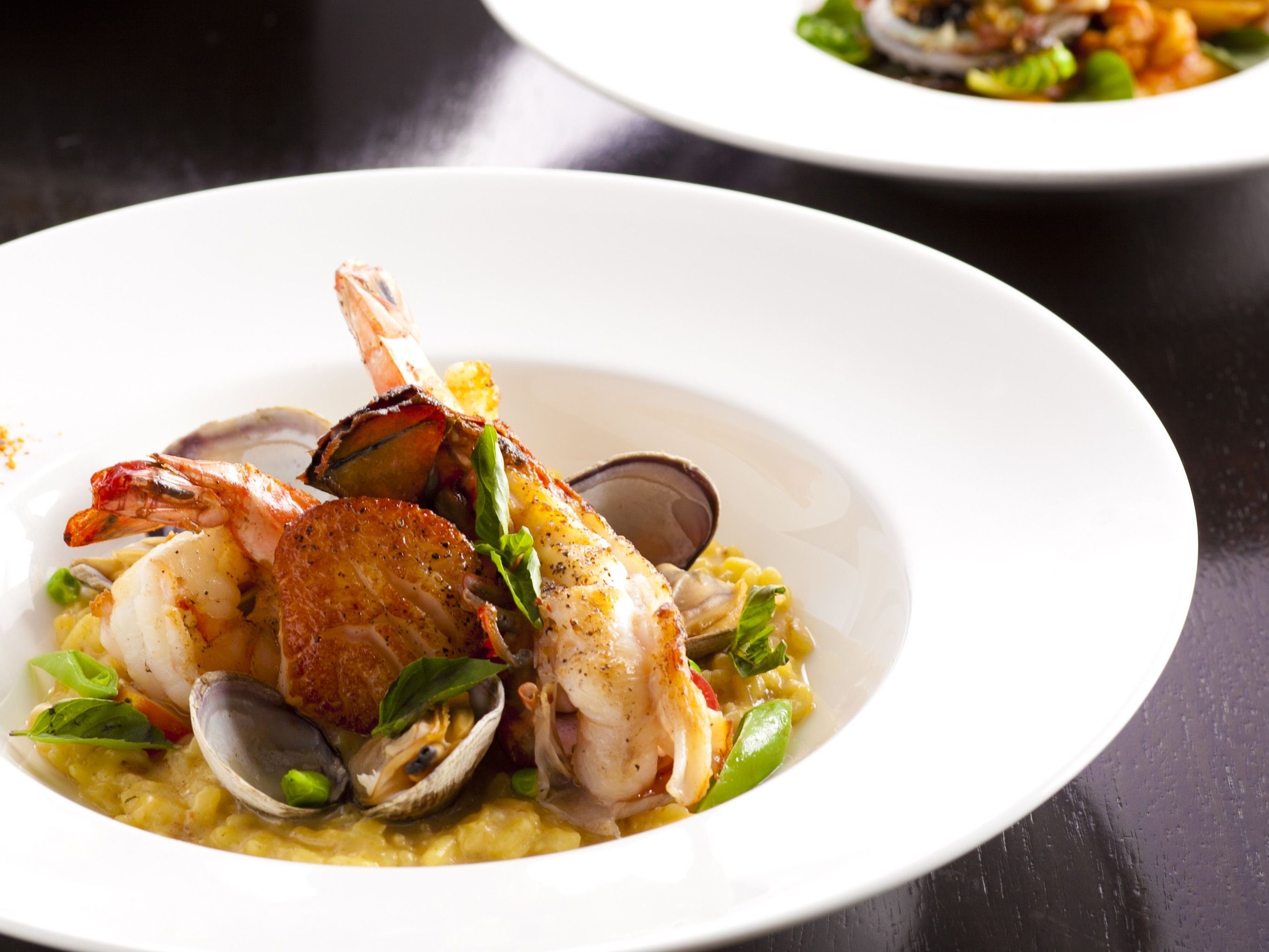 Christmas Eve and Day Dinner
December 24 - December 25, 2017
5:30 pm - 5:30 pm
Celebrate Christmas with a four-course dinner showcasing Hawaii's freshest seafood and ingredients.
Learn More
December 24 - December 25, 2017
5:30 pm - 5:30 pm
Christmas Eve and Day Dinner
First Course
Chilled Ewa Sweet Corn Soup and Kauai Shrimp
Roasted Ali'i Mushrooms, Hearts of palm, Sorrel, Chervil

Second Course
Twin Bridge Farms Asparagus and Alaskan Crab
Cauliflower puree, Prosciutto, Nasturtium, Za'atar vinaigrette

Main Course (Choose One)
Quinoa Crusted Roasted Rack of Colorado Lamb
Fava Bean Ragout, Mari's garden heirloom carrots, Labneh cheese, pomegranate jus

Azure Seafood Risotto
Kona Lobster, Kauai Shrimp, pier 38 fish, Manila Clams, Butternut Squash, Lemon preserve

Hawaii Ranchers Ribeye of Beef
Kabocha, Seasonal Mushroom, Roasted Brussels, winter truffle sauce

Dessert
Persimmon Pudding
Cinnamon nutmeg anglaise, Rum roasted persimmon, candied walnut crunch

Cost
$150 per person.

Reserve
Call Dining Desk at (808) 921-4600.


























































































































Location:

The Royal Hawaiian, a Luxury Collection Resort 2259 Kalakaua Avenue
Honolulu, HI, US