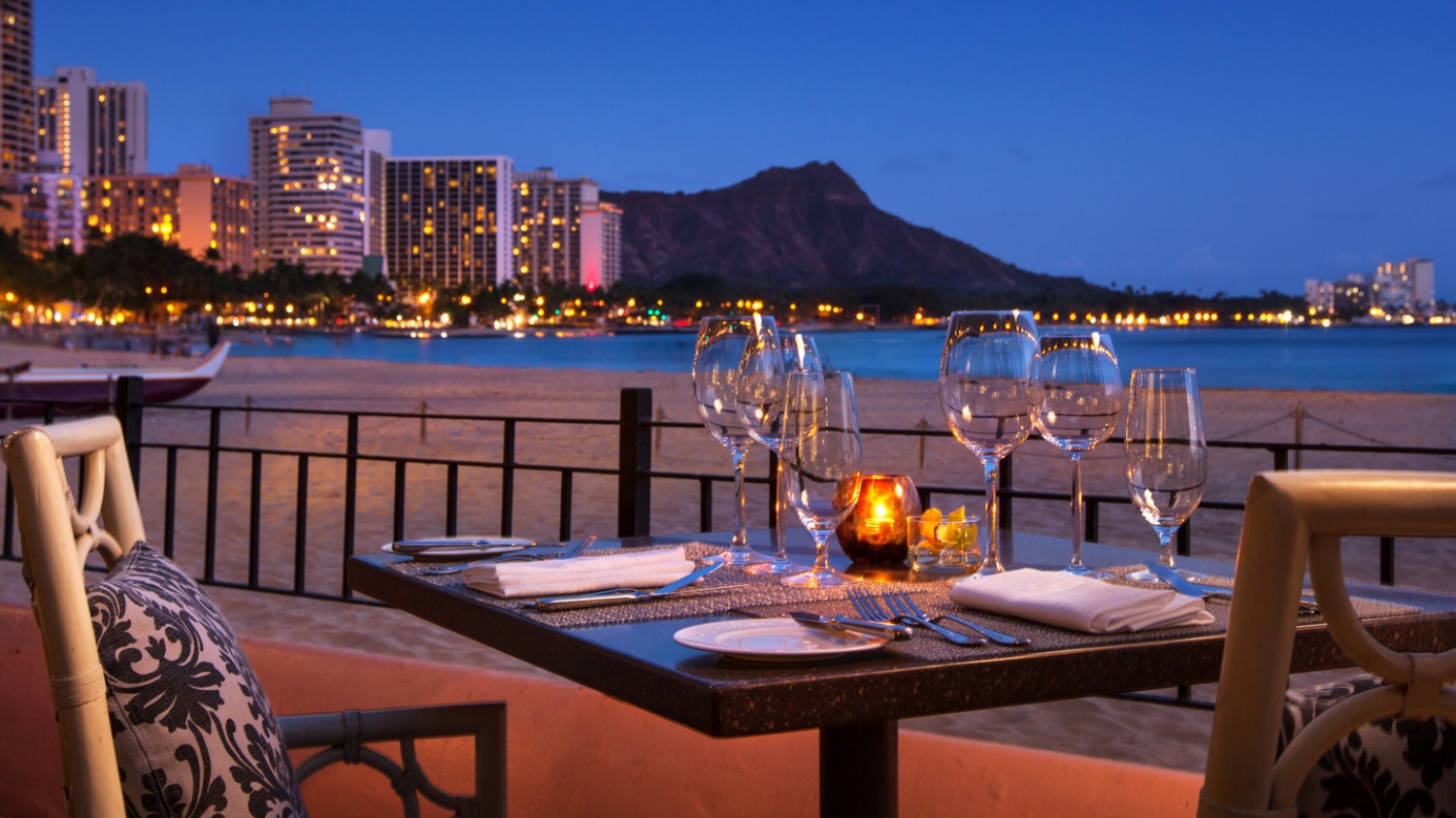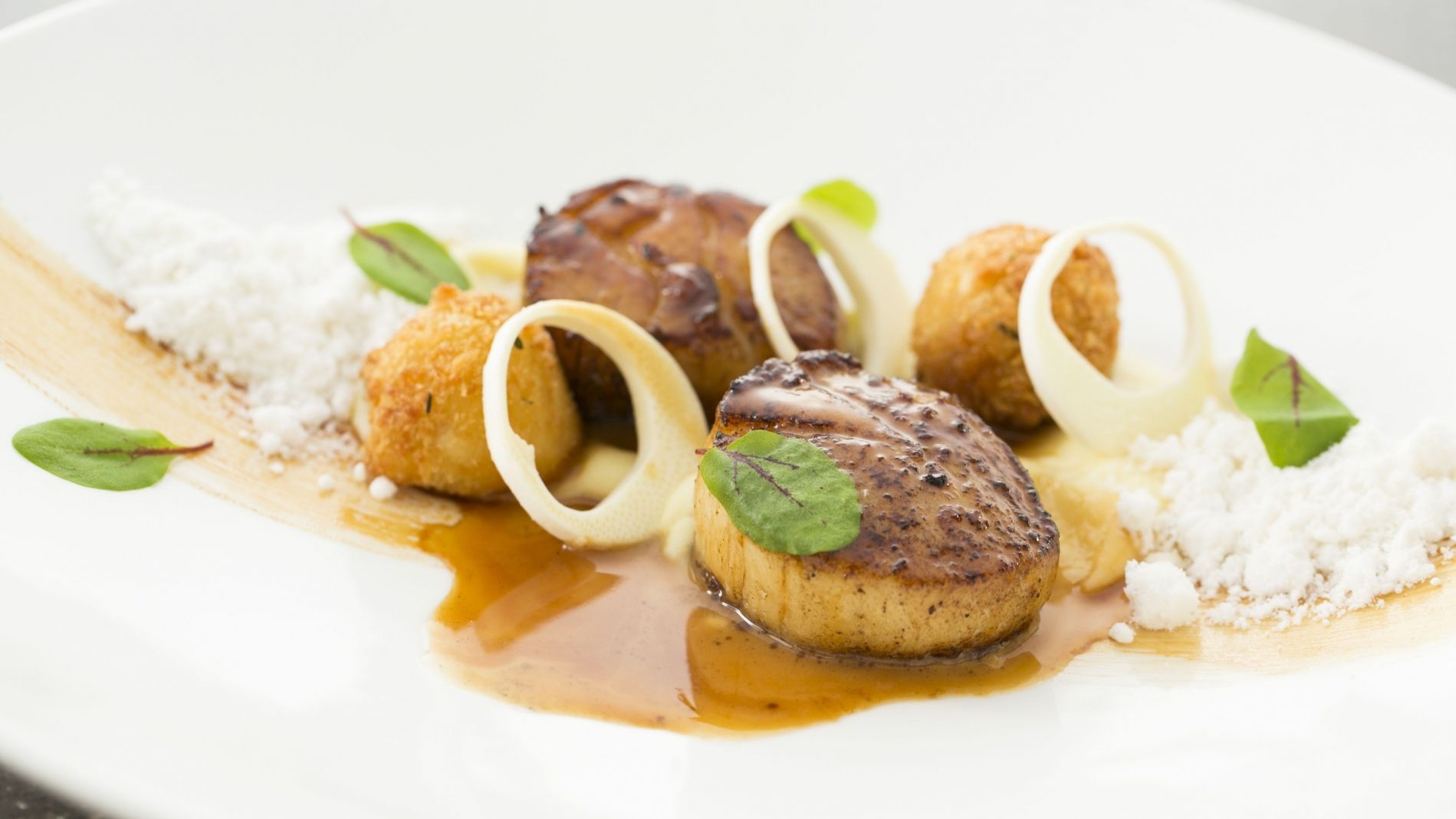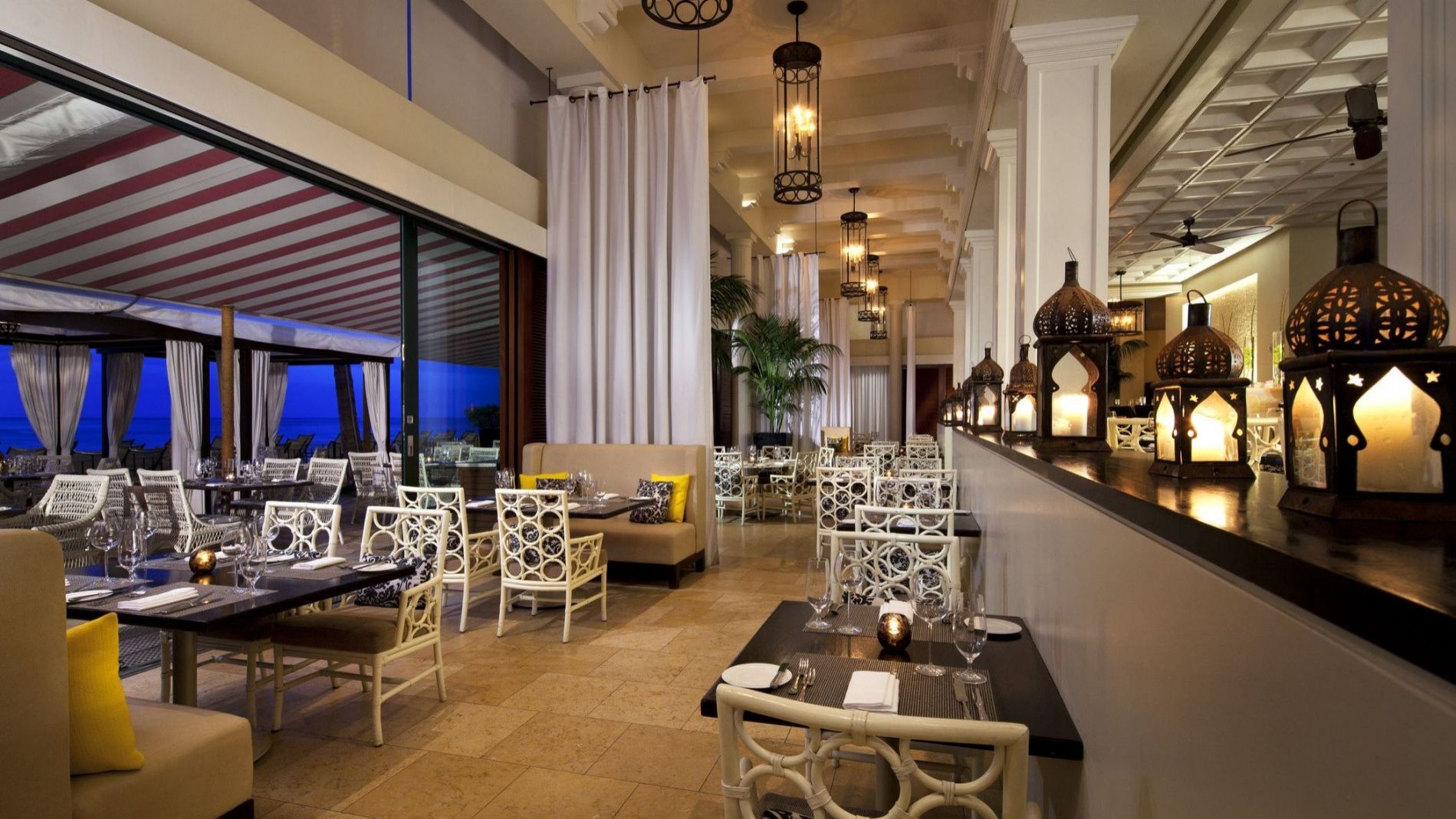 Sunday

5:30 PM - 9:00 PM

Monday

5:30 PM - 9:00 PM

Tuesday

5:30 PM - 9:00 PM

Wednesday

5:30 PM - 9:00 PM

Thursday

5:30 PM - 9:00 PM

Friday

5:30 PM - 9:00 PM

Saturday

5:30 PM - 9:00 PM
Azure Restaurant. Waikiki
The Royal Hawaiian presents Azure - a world-class restaurant perched along the Waikiki beachfront under the canopy of hotel's dramatic architecture. The bejeweled oceanfront space is adorned with intimate candles, plush banquettes, and pillows - creating an ambience of exquisite relaxation. Daily at 5:30 am, the ringing of a brass bell announces the opening of the Honolulu fish auction. And it is here that our chefs begin their quest for the freshest morning catch. Obsessed with quality and driven by excellence, they handpick the best of the best. Offering you, our discerning patrons, the tastiest seafood on the island and an experience beyond compare. Whether it is ahi, opah, onaga, opakapaka, or moi that whets your appetite - locally caught fish are selected each morning at daybreak from the Hawaii fish auction and then prepared with your pleasure in mind. Choose between a classic preparation of high heat aromatic herb roasting or an innovative Hawaiian regional cuisine preparation served with bright tropical flavors. Expert servers and sommeliers provide intuitive recommendations for perfect wine pairing to accent the delicate flavors of the ocean.
Special Offers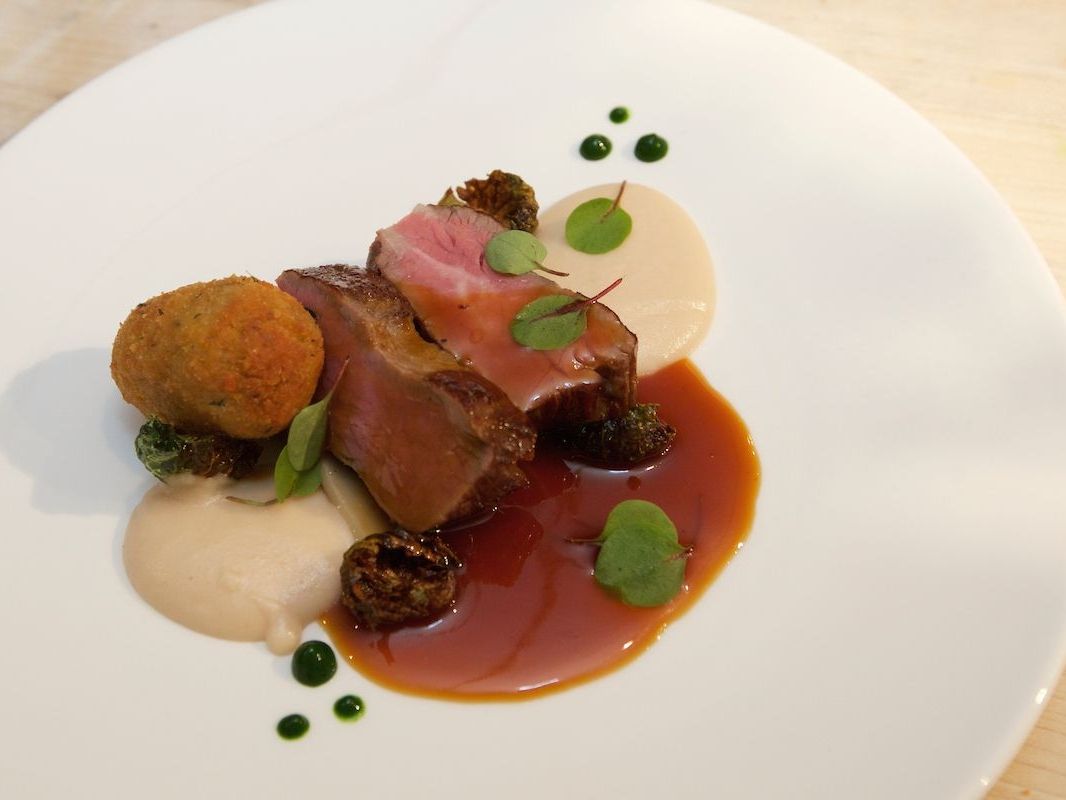 Available at Azure Restaurant for parties 13 and less.
Inspired by Chef de Cuisine Shaymus Alwin's exclusive menu prepared for the renowned James Beard House in New York City. Learn More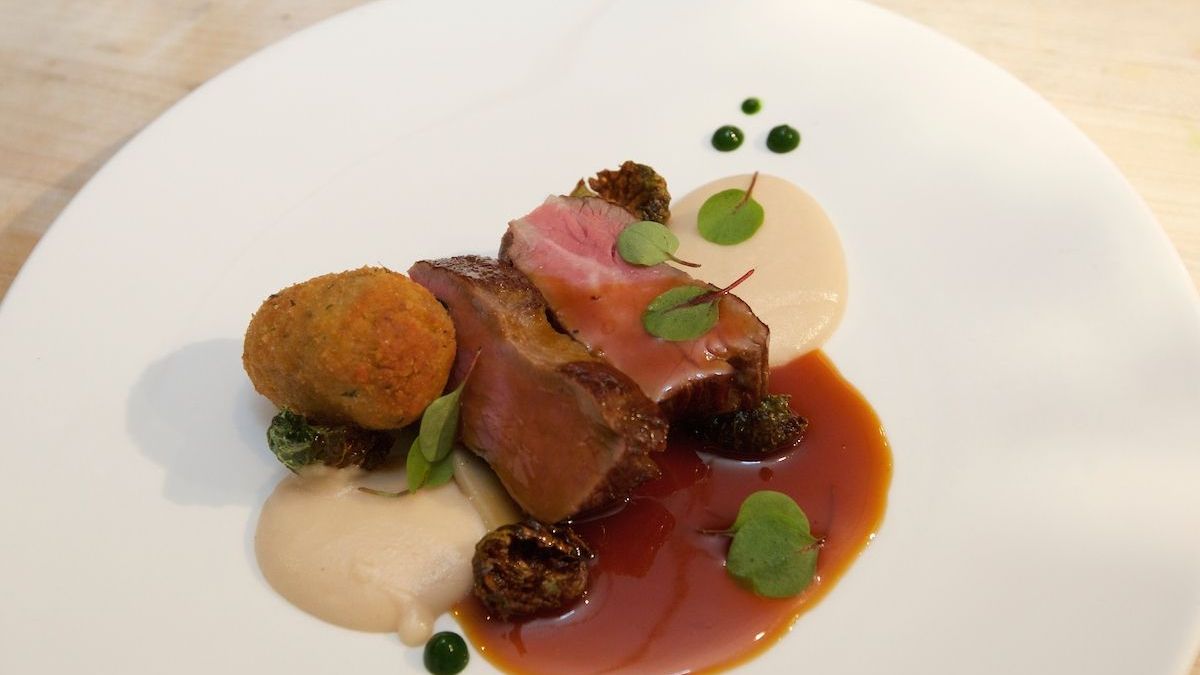 NEW Tasting Menu
The tasting menu features five exquisite dishes that follow Chef's culinary journey. Five new world wine pairings have been handpicked by certified sommelier Micah Suderman.

First Course
Keahole Lobster and Brioche
Meyer Lemon Preserve, Truffle Aioli, Chervil
Brown Butter Sauce
Wine Pairing: Patz and Hall Sonoma Coast Chardonnay

Second Course
Kaffir Scented Hearts of Palm Vichyssoise
And Kauai Shrimp
Compressed Cucumber, Pickled Hearts of Palm,
Sourdough Croutons, Smoked Trout Roe
Wine Pairing: Champalou Vouvray

Third Course
Crispy Skinned Pier 38 Fish
Hirabara Farms Radish, Hamakua Maitake Mushroom,
Sweet Corn Dauphine, Foie Gras Dashi
Wine Pairing: Loimer Gruner Veltliner

Main
Prime 45 day Aged Striploin of Beef
Marrow Croquette, Ali'i Mushroom,
Taro, Kabayaki Butter
Wine Pairing: Wiens Prum Fienherb Riesling or Provenance Cabernet Sauvignon Napa

Dessert
Meyer Lemon Cheesecake
Lavender Strawberries, Macadamia Nut Pavlova & Basil Syrup
Wine Pairing: Kenzo Estate Muku Late Harvest Sauvignon Blanc

Cost is $98 without wine / $135 with wine.
<div class="WordSection1"> <p style="text-align: left;" align="center">All menu items are subject to 4.712% Hawaii general excise tax.&nbsp; An 18 % gratuity will be added to all parties of 6 or more.</p> <p style="text-align: left;" align="center">Consuming raw or undercooked meats, poultry, seafood, shellfish or egg may increase your risk of food borne illness.</p> <p style="text-align: left;" align="center">Please communicate any food allergy you may have with our Associates.</p> </div>