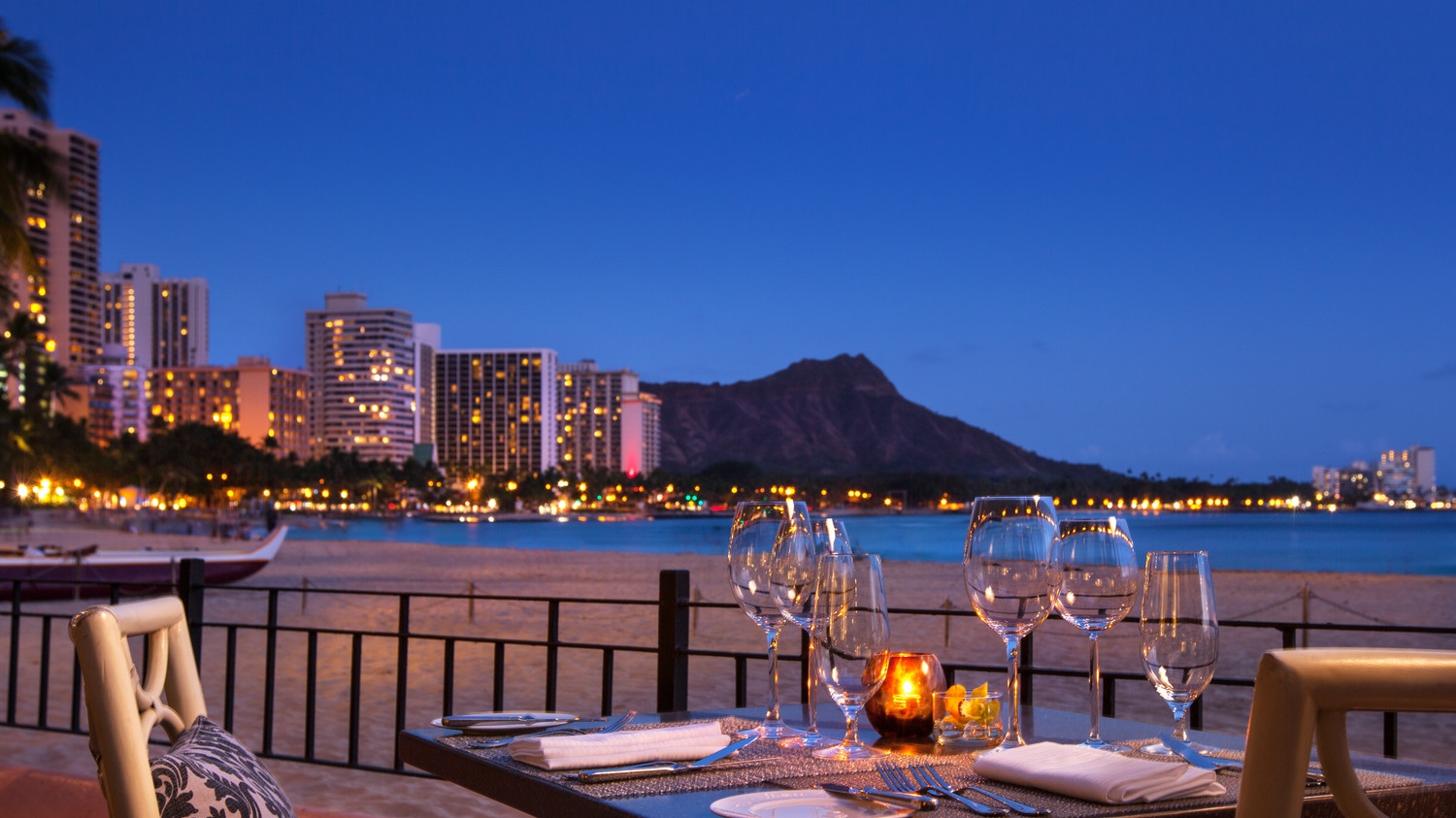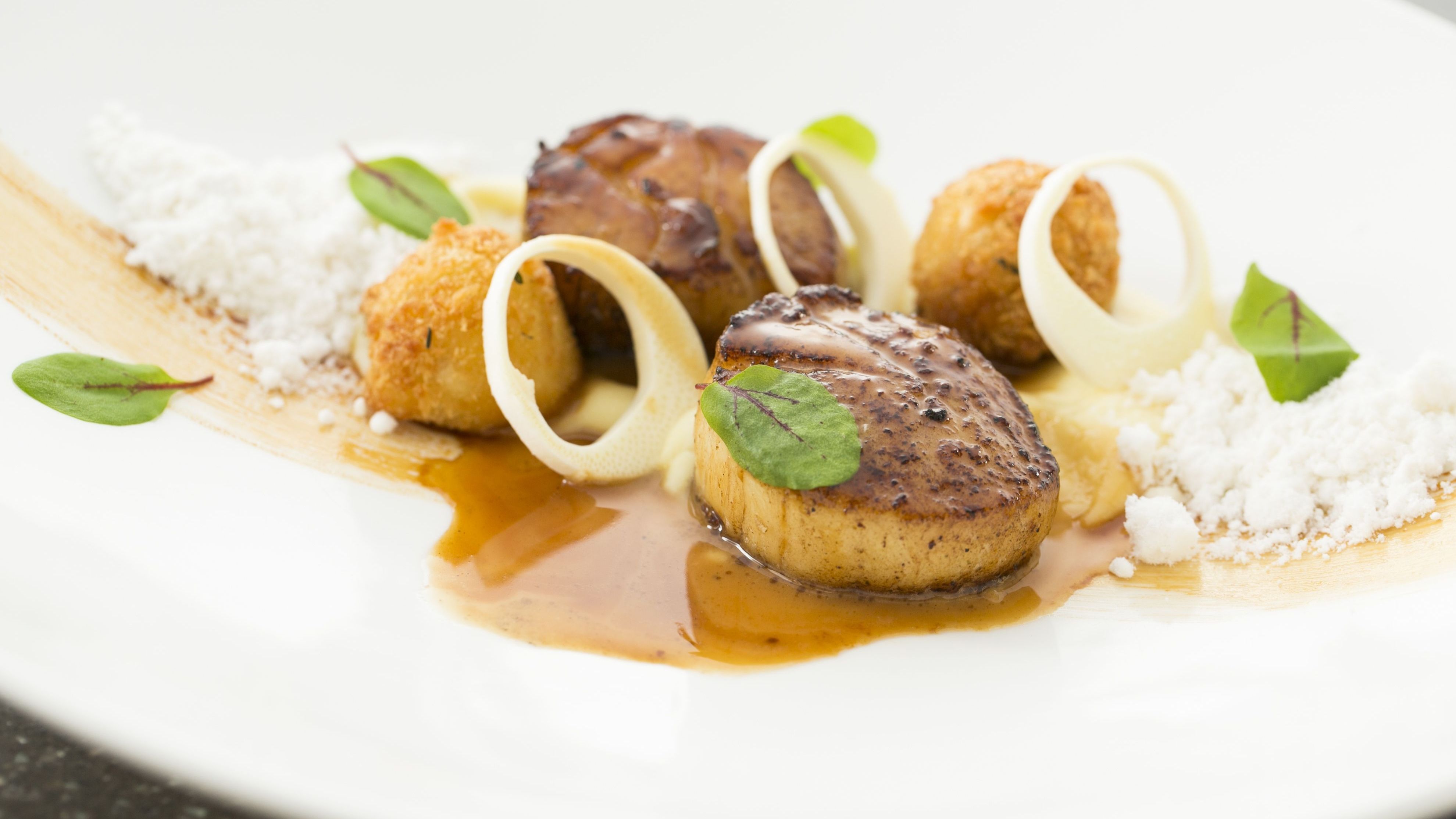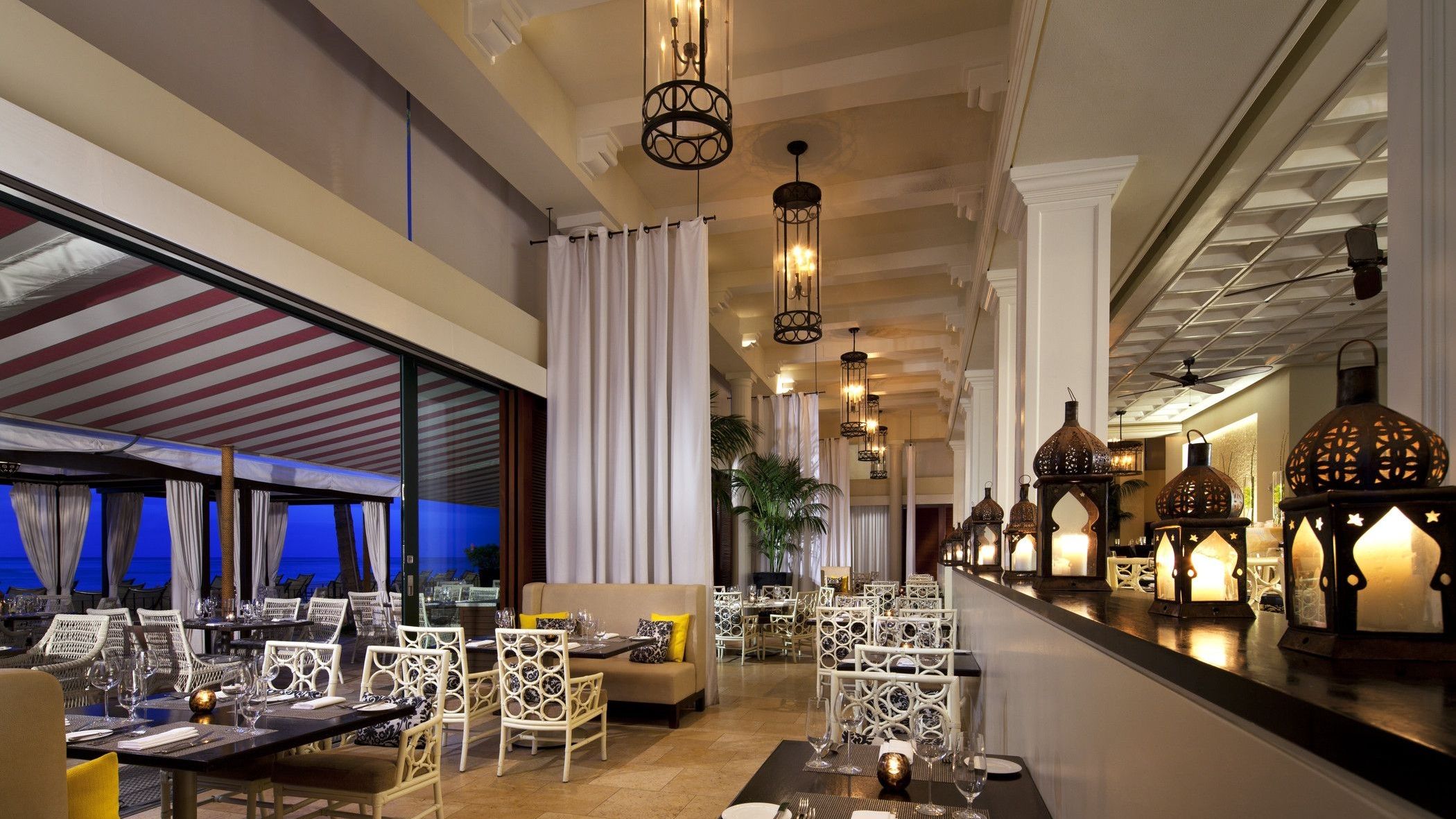 Sunday

5:30 PM - 9:00 PM

Monday

5:30 PM - 9:00 PM

Tuesday

5:30 PM - 9:00 PM

Wednesday

5:30 PM - 9:00 PM

Thursday

5:30 PM - 9:00 PM

Friday

5:30 PM - 9:00 PM

Saturday

5:30 PM - 9:00 PM
Azure Restaurant. Waikiki
The Royal Hawaiian presents Azure - a world-class restaurant perched along the Waikiki beachfront under the canopy of hotel's dramatic architecture. The bejeweled oceanfront space is adorned with intimate candles, plush banquettes, and pillows - creating an ambience of exquisite relaxation.
Daily at 5:30 am, the ringing of a brass bell announces the opening of the Honolulu fish auction. And it is here that our chefs begin their quest for the freshest morning catch. Obsessed with quality and driven by excellence, they handpick the best of the best. Offering you, our discerning patrons, the tastiest seafood on the island and an experience beyond compare. Whether it is ahi, opah, onaga, opakapaka, or moi that whets your appetite - locally caught fish are selected each morning at daybreak from the Hawaii fish auction and then prepared with your pleasure in mind.
Expert servers and sommeliers provide intuitive recommendations for perfect wine pairing to accent the delicate flavors of the ocean.
Dec 24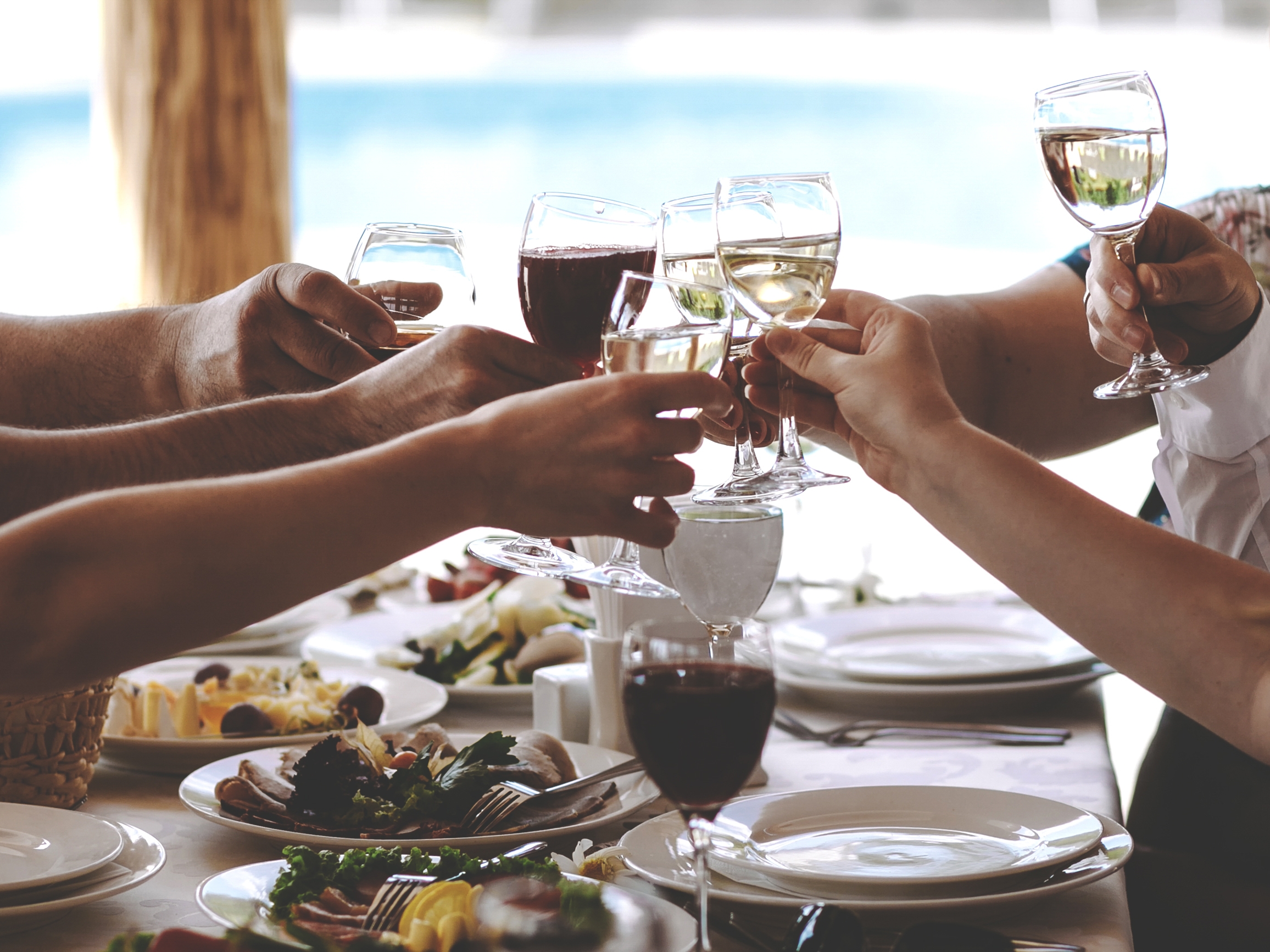 Christmas Eve & Day Dinner
December 24 - December 25, 2018
5:30 pm - 9:30 pm
Celebrate Christmas with a five-course dinner showcasing Hawaii's freshest seafood and ingredients.
Learn More
December 24 - December 25, 2018
5:30 pm - 9:30 pm
Christmas Eve & Day Dinner
First Course
Ahi crudo
Snap pea, Ho Farms tomato, garlic peanuts, black garlic

Second Course
Strawberry gazpacho
Kula farms strawberry, crab salad, grapefruit, avocado

Third Course
Opakapaka
Benton farm cabbage, pearl onion, shirodashi caviar

Fourth Course
Filet mignon
Potato mousse, maitake mushroom, warabi

Fifth Course
Dark chocolate torte
Coffee financier, dark chocolate ganache

Cost
Cost is $145 per person.

Reserve
Call Dining Desk at (808) 921-4600.
Location:

The Royal Hawaiian, a Luxury Collection Resort 2259 Kalakaua Avenue
Honolulu, HI, US
Dec 31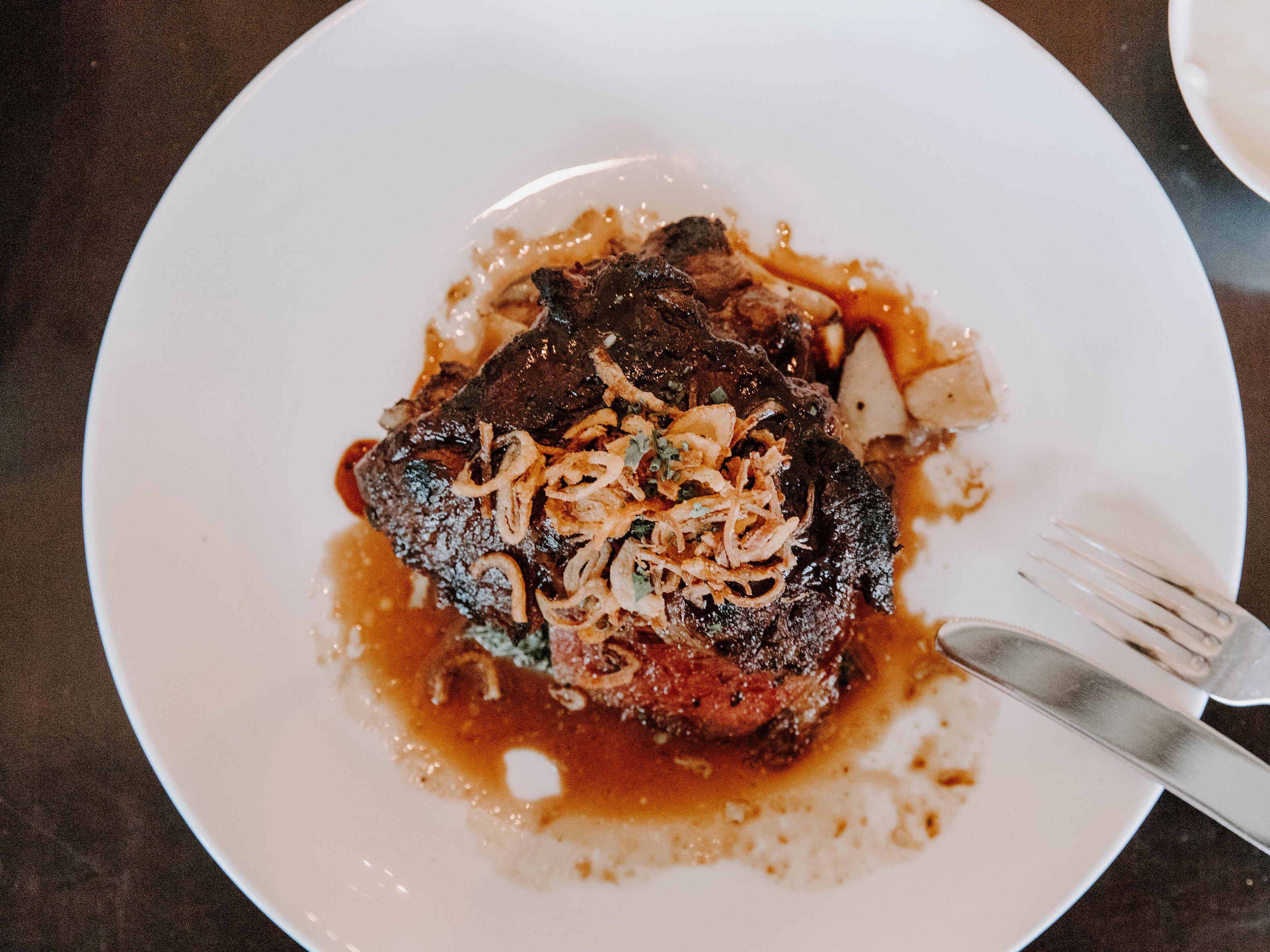 New Year's Eve Dinner
December 31, 2018
5:30 pm - 9:30 pm
The last meal of the year should be enjoyed at the most beautiful restaurant in Waikiki. Experience a lavish course meal prepared by our master chefs. Also includes access to the New Year's Eve Pink Party. Learn More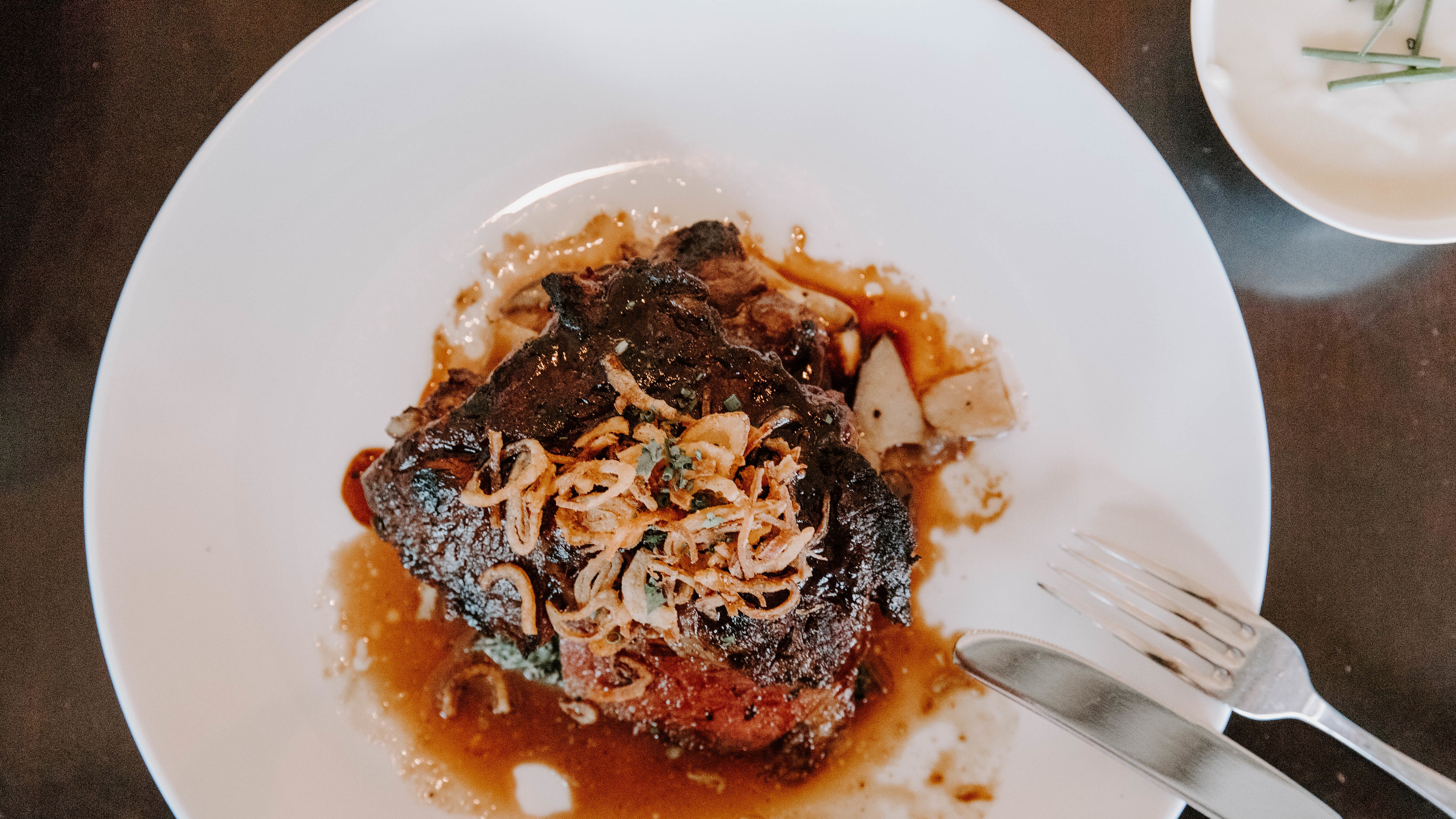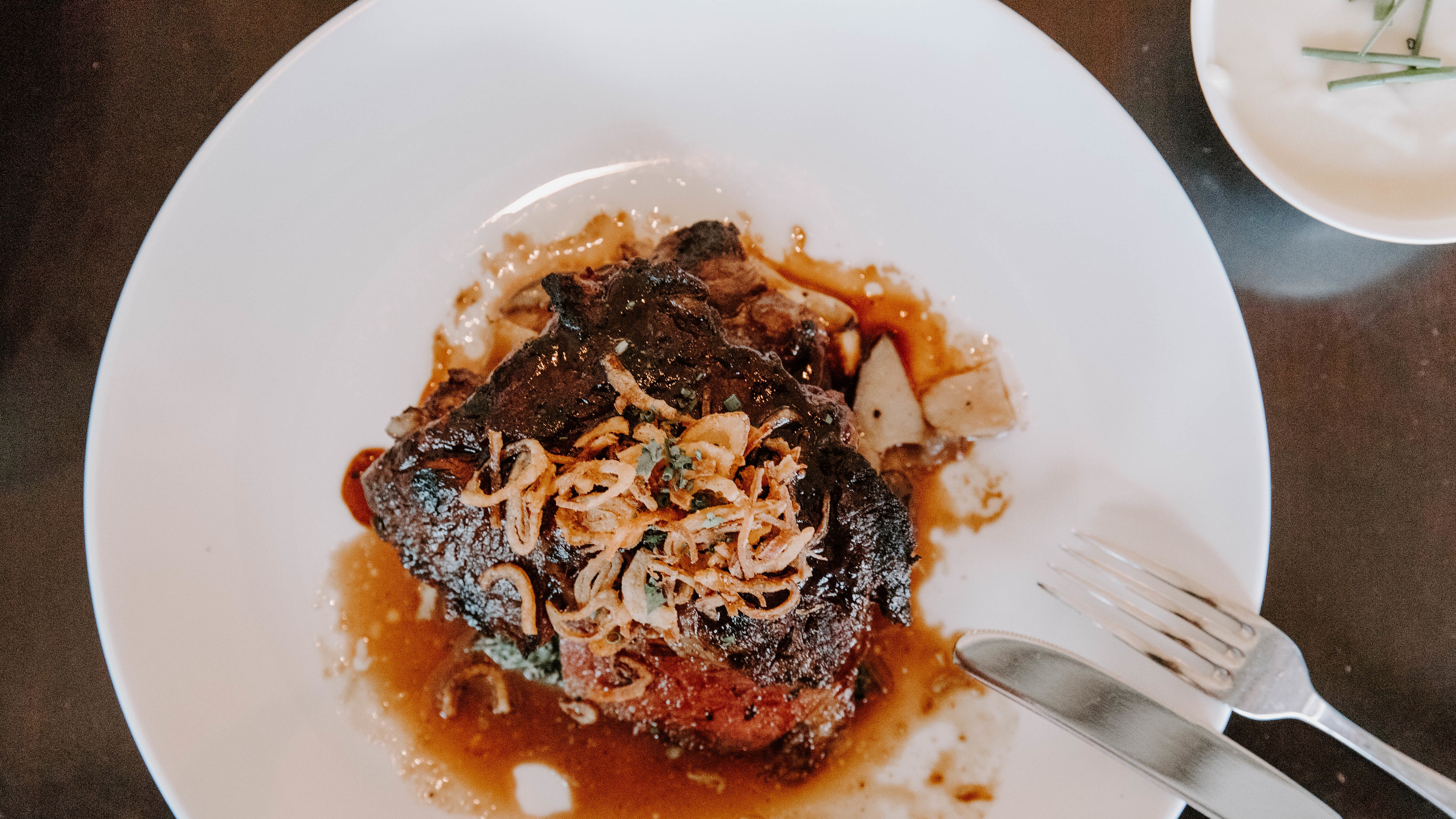 December 31, 2018
5:30 pm - 9:30 pm
New Year's Eve Dinner
First Course
Hamachi crudo
Ho Farms tomato, Hokkaido uni, fennel, pearl onion

Second Course
Abalone
Confit chicken wing, mango chutney, charred scallion

Third Course
Pork belly
Turnip, baby bakchoy, trout roe, tonkotsu broth

Fourth Course
Filet mignon and foie gras
Calamansi, smashed potato, swiss chard, truffle jus

Fifth Course
St. Honoré
Caramel glazed profiteroles, hazelnut cream

Cost
First Seating (5:30 - 7:00 p.m.) is $225 per person; Second Seating (8:00 - 9:30 p.m.) is $275 per person.
Dinner includes access to our annual NYE Pink Party.

Reserve
Call Dining Desk at (808) 921-4600.
Location: The Royal Hawaiian, a Luxury Collection Resort 2259 Kalakaua Avenue
Honolulu, HI, US